Sliding Door Closer
Innovative solution adding full range self-closing feature as well as soft-closing feature to your sliding/barn doors.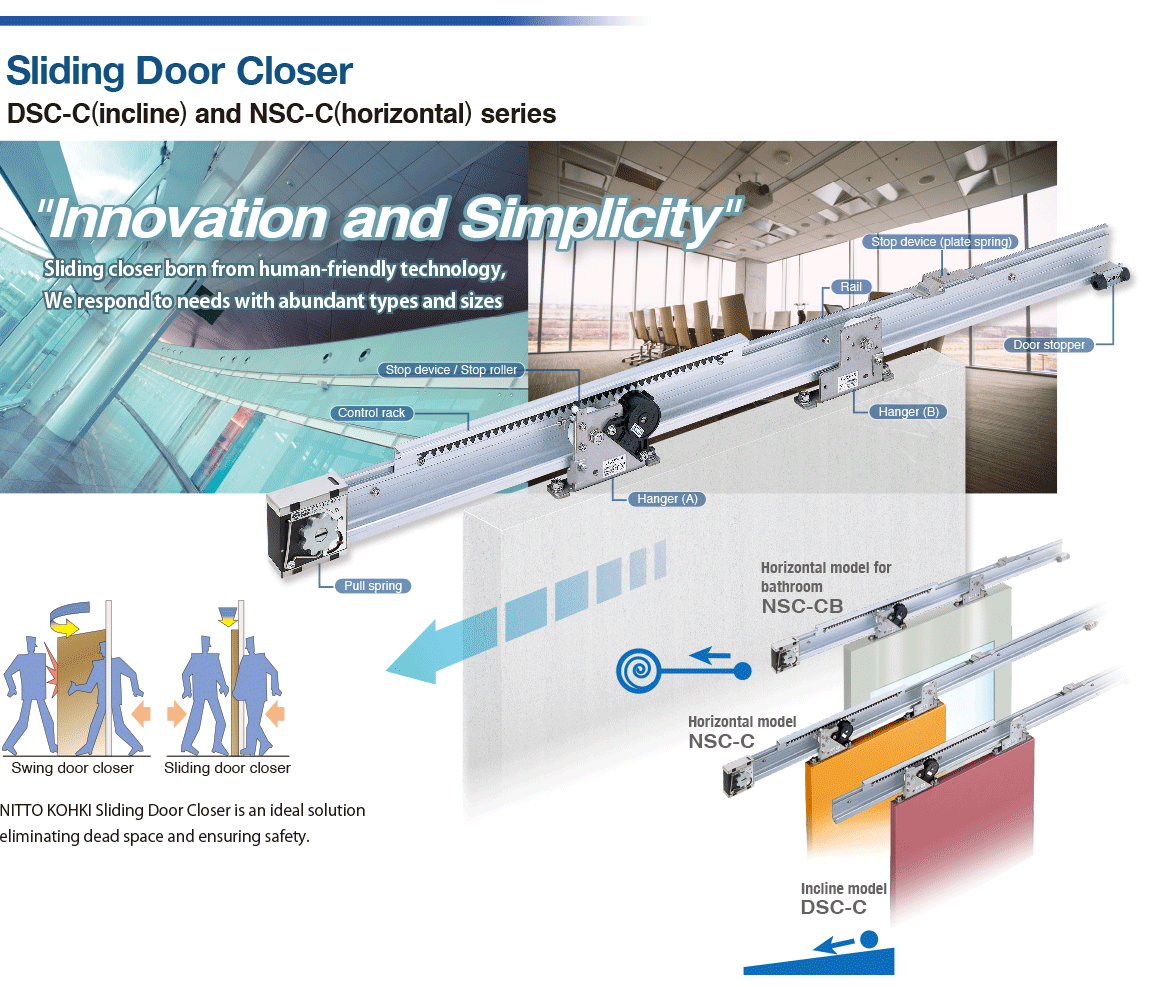 Following are the option items offering additional features to the NSC/DSC series sliding door closer.
・Single action Double sliding system ・Bi-parting system
・Free stop device ・Delayed device
・Close Assist device ・Back check device
・Maintenance panel
REQUEST FOR CONSULTATION
Tomorrow Inspiration offers a complete range of installation services to take care of any of your home-improvement projects. Our installer who works for you is experienced, highly skilled, licensed†, and back checked. You can be confident that you're getting quality workmanship. Please don't hesitate to complete the form below. Our office will respond to your interest shortly and we are looking forward to work with you.